Our focus, labour & employment law
As a specialty law firm, we work as one team.
When you deal with one lawyer, you are dealing with the firm.
shaping the future of employment & labour law
Our lawyers regularly share their insights in regional and national publications and offer their expertise through various training. programs, seminars, webinars, and more.
IMMIGRATION STATUS BY ANY OTHER NAME?
DOES A COVID LEAVE TRIGGER CONSTRUCTIVE DISMISSAL? EVEN COURTS ARE COMING TO OPPOSITE CONCLUSIONS
ONTARIO PAID COVID SICK LEAVE – LATEST UPDATE
What sets us apart from other labour &
employment law firms?
We are focused on one thing – helping management successfully navigate complex workplace issues. You can expect the highest possible legal advice from a team who is always reachable when you need us most.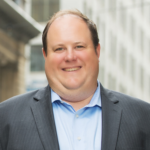 The New Normal The Legal Landscape for Wrongful Dismissal Cases in a Post Covid World.
Stringer LLP
Management Lawyers
390 Bay Street, Ste 800
Toronto, Ontario M5H 2Y2
CANADA
Tel: 416-862-1616
Toll Free: 1-866-821-7306
Fax: 416-363-7358
Email: [email protected]
Follow us on Twitter, find us on LinkedIn or subscribe to our YouTube Channel to get the latest news and analysis from Stringer LLP.
TORONTO OFFICE & RECRUITMENT
Are you interested in joining a dynamic, entrepreneurial firm with a team-first outlook?
Experienced staff enquiries please contact: Jennifer Martin at [email protected]
Lawyer, Paralegal and student enquiries please contact: Landon Young at [email protected]
For over 50 years Stringer LLP has advised employers in the areas of employment law, labour law and human resources law generally. Our Toronto Employment Lawyers serve employers in Ontario and all provinces in Canada.

2021 STRINGER LLP - ALL RIGHTS RESERVED | SITEMAP | LAW FIRM WEBSITE POWERED BY PARADOR